Sunset Falafel 1, Falafel Kungen, Falafel Torget GBG!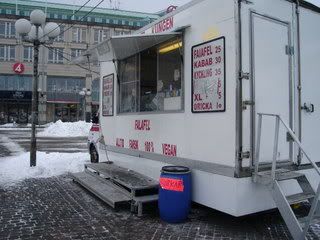 If you ever find yourself hungry and of the vegetarian kind lost in gothom city Gothenborg as for directions to either Kungstorget (king square), Falafeltorget, Saluhallen, or Grönsakstorget and you are sure to eat the best falafel ever made! This falafel stand is a pillar in the autonomist community and were it not for its quick preperation and very affordable mid day snack who knows how many times fascists would have not gotten that beat down or political actions delayed.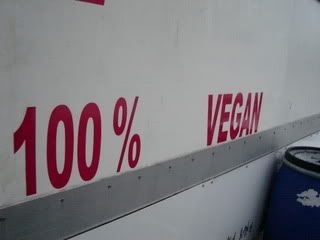 Malmö och Köpenhamn kan saga va fan dom vill om falafel men i götet ätter vi inte falafel rullad som en joint!