With this being the first communique from the Greensboro chapter, Local 68 of Underground Kitchen Federation we would like to say, "it seems like these days are dark days and there is no stopping the US war machine but even the smallest light will shine in darkness"!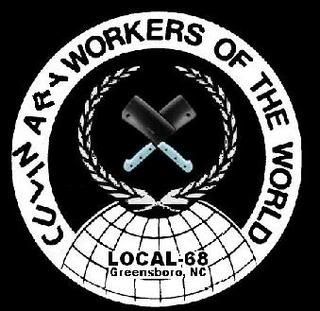 If you are ever down and feel like we do most of the time living in the belly of the beast you can look for both inspiration, good cookin', and a better mood...join us and straight hanging with friends is where it's at! Politically speaking Sweden's antifascists are militant and streetwise enough to inspire anyone but in the US its the past that we have to reinvent. Remember now, in America we've had and have one of the most vicious anti-communist, anti-union, and anti-worker currents sweep through our history with patriot league thugs terrorizing unionized workers, police departments across the country waged a war against the Black Panthers and Black communities, and sell-out unions that watered down their actions(no more dynamite) and politics to get in line with World War I patriotism leaving smart workers who realized that the working-class has no nation out to dry. The
Industrial Workers of the World, IWW(I Won't Work),or better known as Wobblies!
never caved or stopped their relentless class-war filled with sabotage, wildcat strikes, and all types of tactics in persuit of abolishing wage-slavery! It is with this spirit of defiance, determination, and bottom-up vengeance that Local-68 of UKF will bring the best, by any means necessary!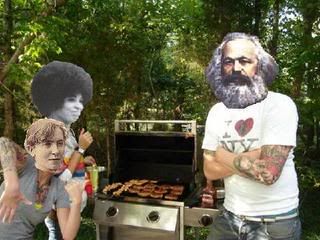 BBQ Burgers
The secret to making these burgers means that you have to get a grip on some Gimme Lean (Soy) ground sausage or something that resembles ground beef, one big yellow onion, garlic, herbal salt, pepper, lemon, and Jack Daniel's Honey Smokehouse BBQ sauce or ICA BBQ hickory grill, Vegan Gourmet Chedder cheese, and Hot Sauce (Carolina BBQ suace used in our Buffalo chicken wings will do).
1. in a mixing bowl put Gimme Lean sausage or ground (soy)beef, 2 chopped garlic cloves, one chopped onion, a sqeeze of lemon, 2 table spoons of hot sauce, a 1/2cup(3dl.)BBQ sauce, and MIX IT ALL UP!
2. roll patties in your hand and slap them ready for grilling!
3. GRILL GRILL!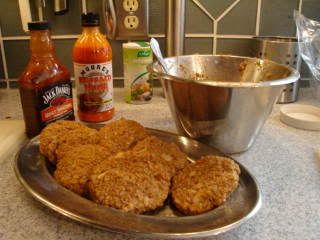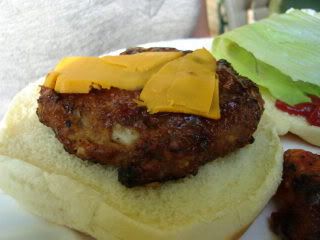 BBQ Shrimp
This all depends on if you can get your hands on soy shrimp from your local Asian butik and then just marinade in your BBQ sauce, brown suger, lemon, and garlic.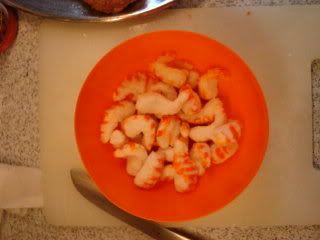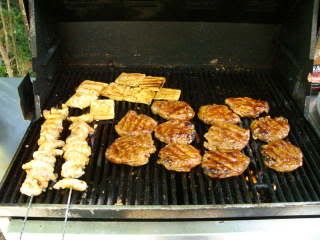 BBQ Tofu Steaks
1. FIRM! Firm tofu (freeze and thaw your tofu to get that shit more firm) and marinade in BBQ suace mix, lemon, salt, pepper, and herbs of choice.
2. GRILL EM UP, LIGHT EM UP!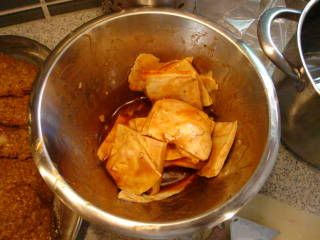 NORTH CAROLINA, COME ON AND RAISE UP!